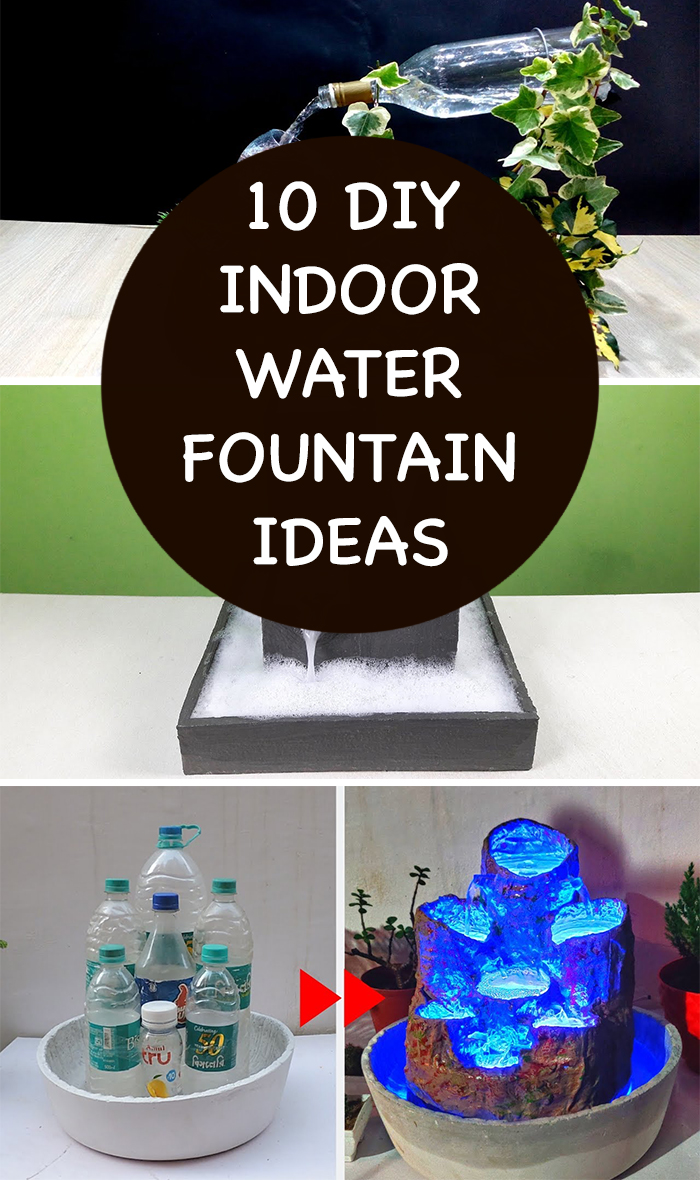 Fountains can be expensive, but it doesn't have to be. With a little thought and creativity, you can create your own fountain out of just about anything. Here are some helpful video tutorials that will show you how to make an indoor water fountain at home. Hope you enjoy!
 1

  Amazing Water Fountain with Plastic Bottle and Led
 2

  Beautiful Table Top Fountain from Plastic Pipes
 3

  Bonsai Tree Waterfall Fountain
 4

  Water Fountain With Cement




 5

  Terracotta Fountain
 6

  Wine Bottle Fountain
 7

  3 Tiered Water Fountain
 8

  DIY Mini Stone Water Fountain in a Bowl
 9

  Table Top Fountain Using Fish Bowl
 10

  Clay Pot Water Feature





Which of these fountain projects will you give a try this weekend? Let us know in the comments section below!